Vlastne ma skoro všetko sere, vonku je zima priveľká na môj tropický vkus, odchádza mi
kamarátka a neustále posielanie životopisov a následné sklamania ma dosť deptajú. Ale konečne mám akú-takú kôpku ca$h z hosteskovania a preto ich plýtvam na kadernícke potreby (hah) a zamýšľam sa aj nad tetovaním. Odkopla som prirodzenú hnedú farbu s kilometrovými odrastami, (ktoré vlastne nebolo vidno), pretože koniec koncov cítila som sa ako obyčajná a random a to ja nie ľúbiť. Nasadila som ultraviolet s čiernym ombre. Že vyzerám ako gothic dark neviemčo girl radšej zamlčím, ale to že sa mi moja frizúra vrcholne páči prehlasujem smelo a hlasno.
Posledné OOTD so starými vlasmi, užívajte v zdraví. Mimochodom, táto flanelka za dve eurá vo mne evokuje Kurta a Nirvanu. Veľmi. A veľmi sa mi páči táto stena, je pekná v každom ročnom období, ale na jeseň je taká tajomná a magická :3
I
'
m so happy cos
'
today I found my friends, they
'
re in my head.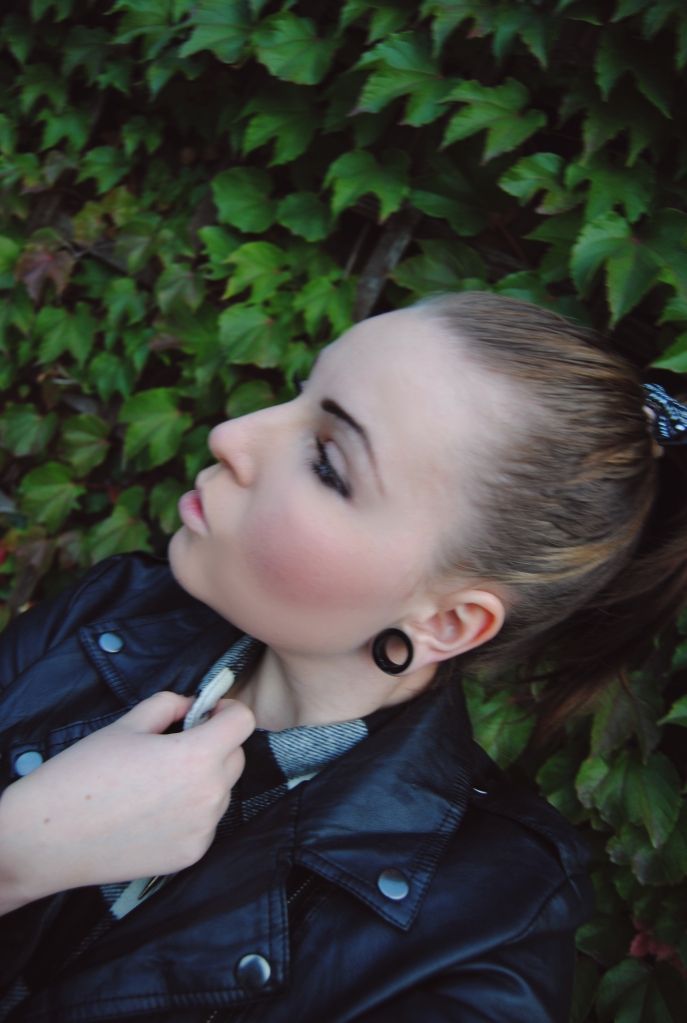 Light my candles in a dase cos
'
I found God.
A ako bonus tu máte moju "tancujúcu" prdel:
flanelka sekáč, legíny Lindex, šortky vintage, rider bootsky Humanic (?), leather jacket Bologna