I wanna be a virgin pure, a 21st century whore, I want back my virginity, so I can feel infinity, I wanna drink until I ache, I wanna make a big mistake, I want blood, guts and angel cake... I'm gonna puke it anyway

sweetheart náušnice z etsy.com ♥
viac po otvorení.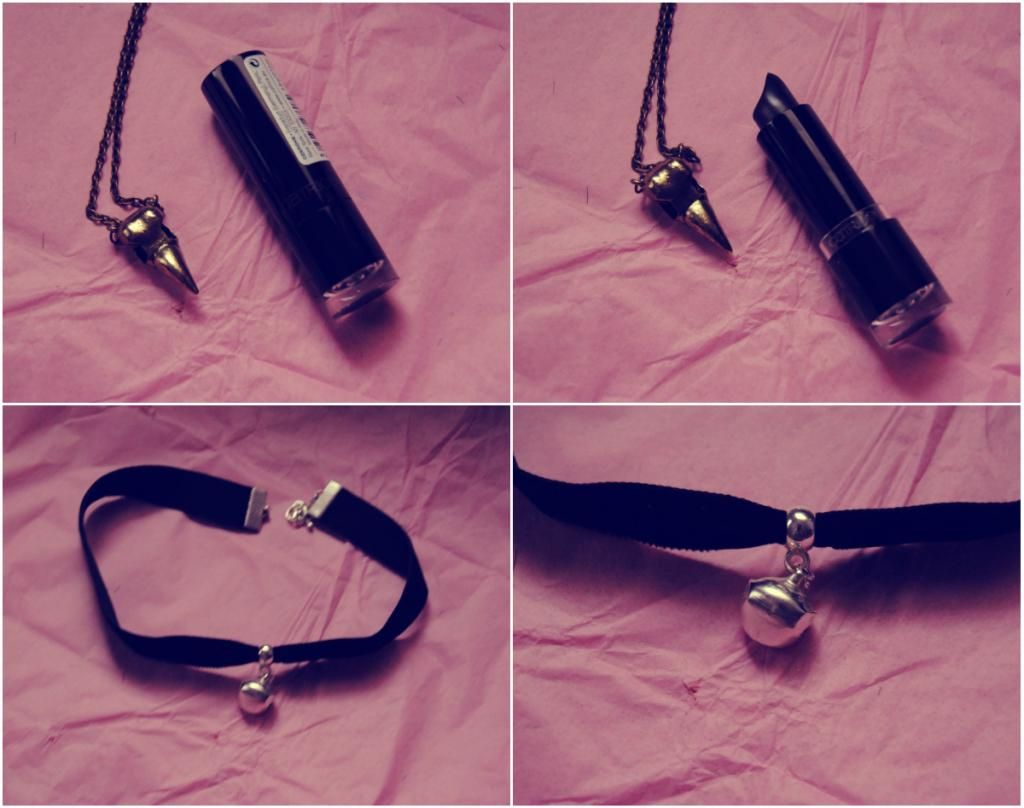 super dark giveaway som vyhrala u Kristíny, ďakujem! a cat collar z etsy.com
Začala som kolektivizovať vianočné priania, aka na čo miniem vianočné finančné dary aka čo by som potrebovala a po čom moje srdiečko (naivne) túži.
- odhora po riadkoch: kitten necklace z Imyourpresent, čelenka so spikes, niečo na krk pripomínajúce opál alebo iné kamene, mašličkosponky s očkami, nové headphones - beats to určite nebudú ale chcem fialové hah, teplá čelenka, baphomet plugy, teplá oldschool beanie - táto Supreme-a je super,
♥
nejaké voľné klasické tričko s fajnovou potlačou ako je Bart alebo whatever odd, velvet skater šaty, Lime crime rúž, Paul & Joe mačičkový rúž, hotpants s vysokým pásom, velvet hotpants, velvet sukňa, jednoduchý čierny batoh, tiež zimná beanie ale Mishka,
♥
obyčajné čierne jeggings/elastické skinny nohavice, legíny s očkami Mishka alebo iné legíny s nezvyčajnou potlačou, jednoduchý čierny klobúčik - tento je dokonca Vans, BOY LONDON voľná trigovica, mačacia trigovica, Rilakkuma obal na telefón a k nemu ajfón rovno hahaha, Nikki Lipstick poníková trigovica, čiernohnedé clip in aspoň 40cm
___________________________________________________________________________
Pfú je toho veľa :( a to ešte pár vecí mimo handier by sa našlo... inak sa strašne teším na Vianoce, Silvester a celé toto sviatočné obdobie. Na hubovú polievku, medovníky, atmosféru, prípadný sniežik, koledy, trhy, punč, celá tá nálada a obdobie je super...čo vy a Vianoce? :3