A thousand dreams that would awake me,
different colors made of tears.
A tu som ešte bola blue.
A vyzerala zdravo.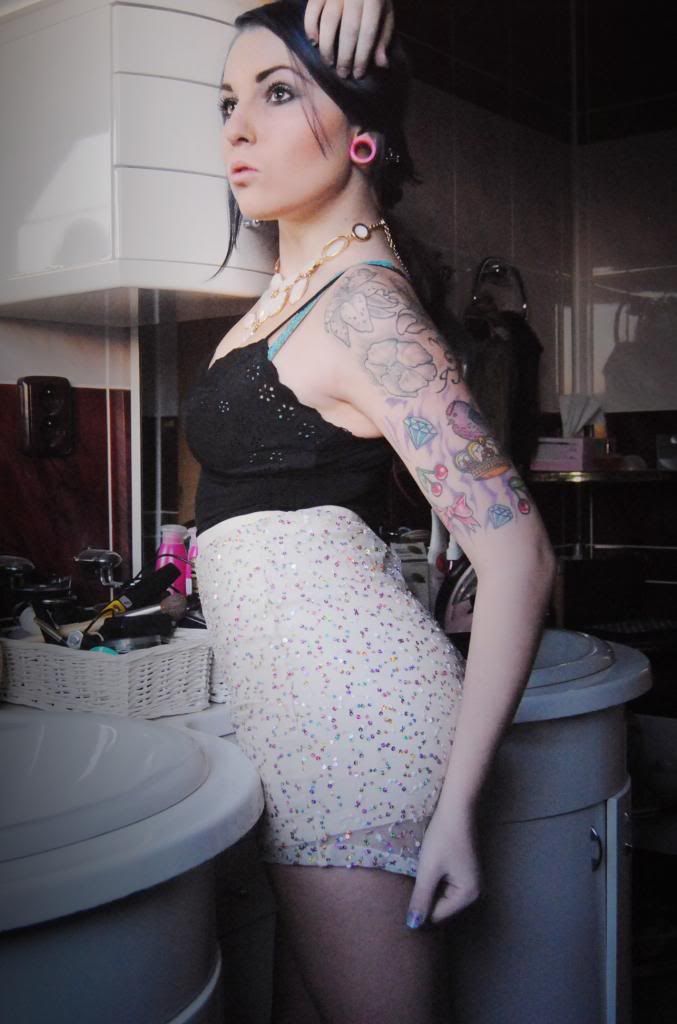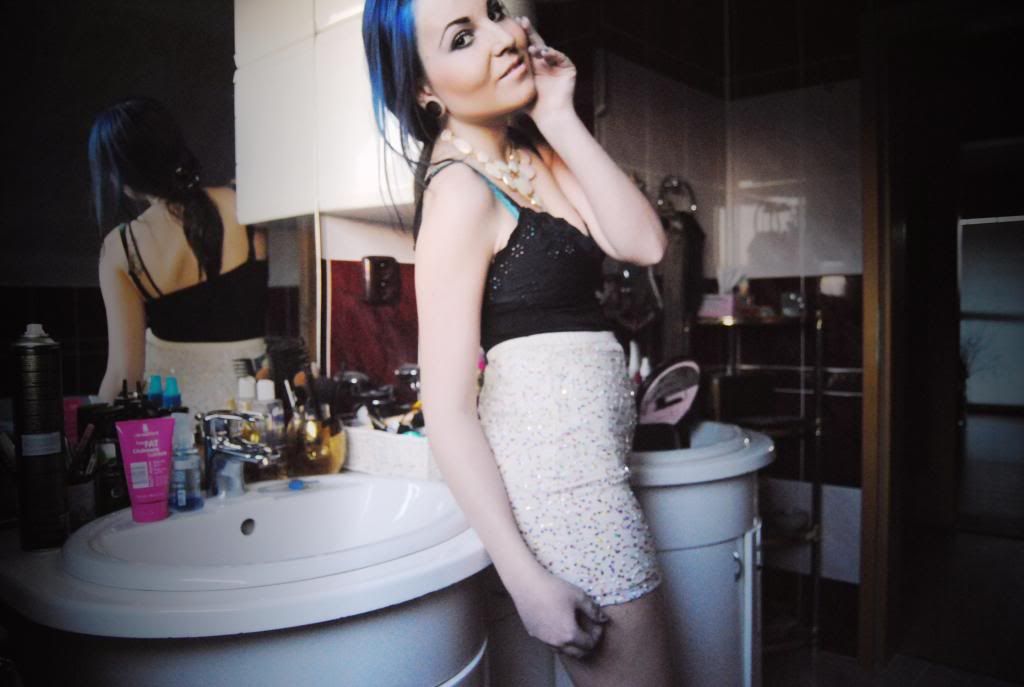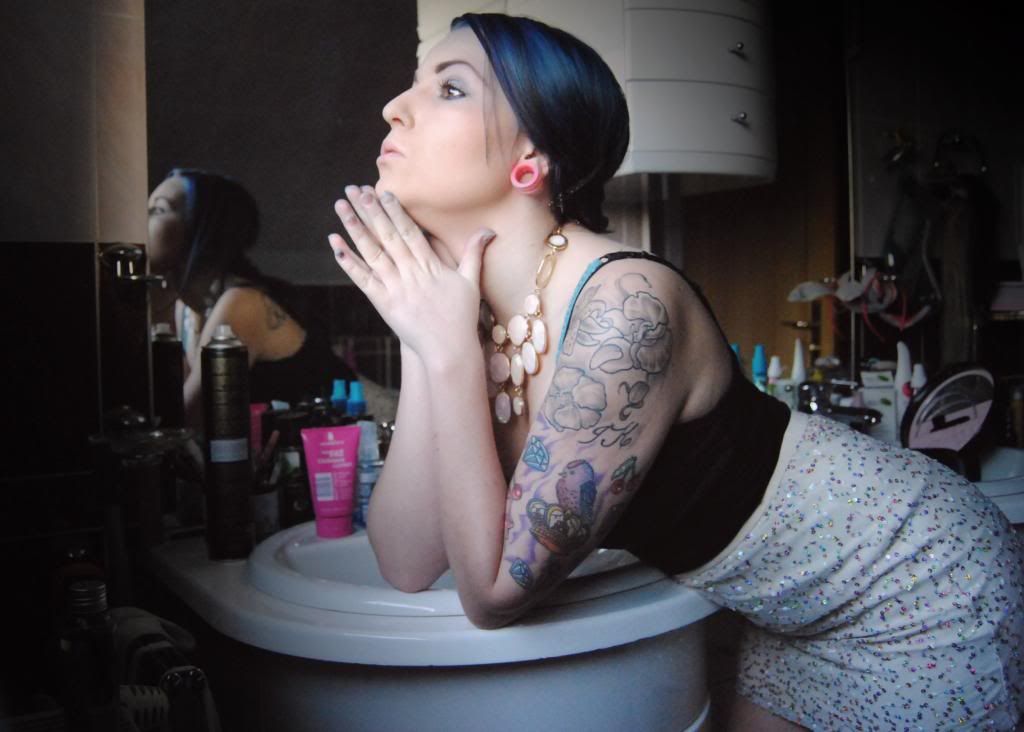 mám pretočený náhrdelník, ugh, trapásek, ehehee.
tielko ? / sukňa H&M / necklace H&M
♥
Ležím chorľavá v posteli, žijem (virtuálne!) naplno, mama mi robí superský čajík a vonku je nechutná zimná atmosféra. Rozmýšľam, prečo nemám bff, durdím sa, hnevám na ľudí aj na seba trošku. Plánujem plány ako vykynožiť judgemental whores, túžim po novej knihe a po jarnom počasí.